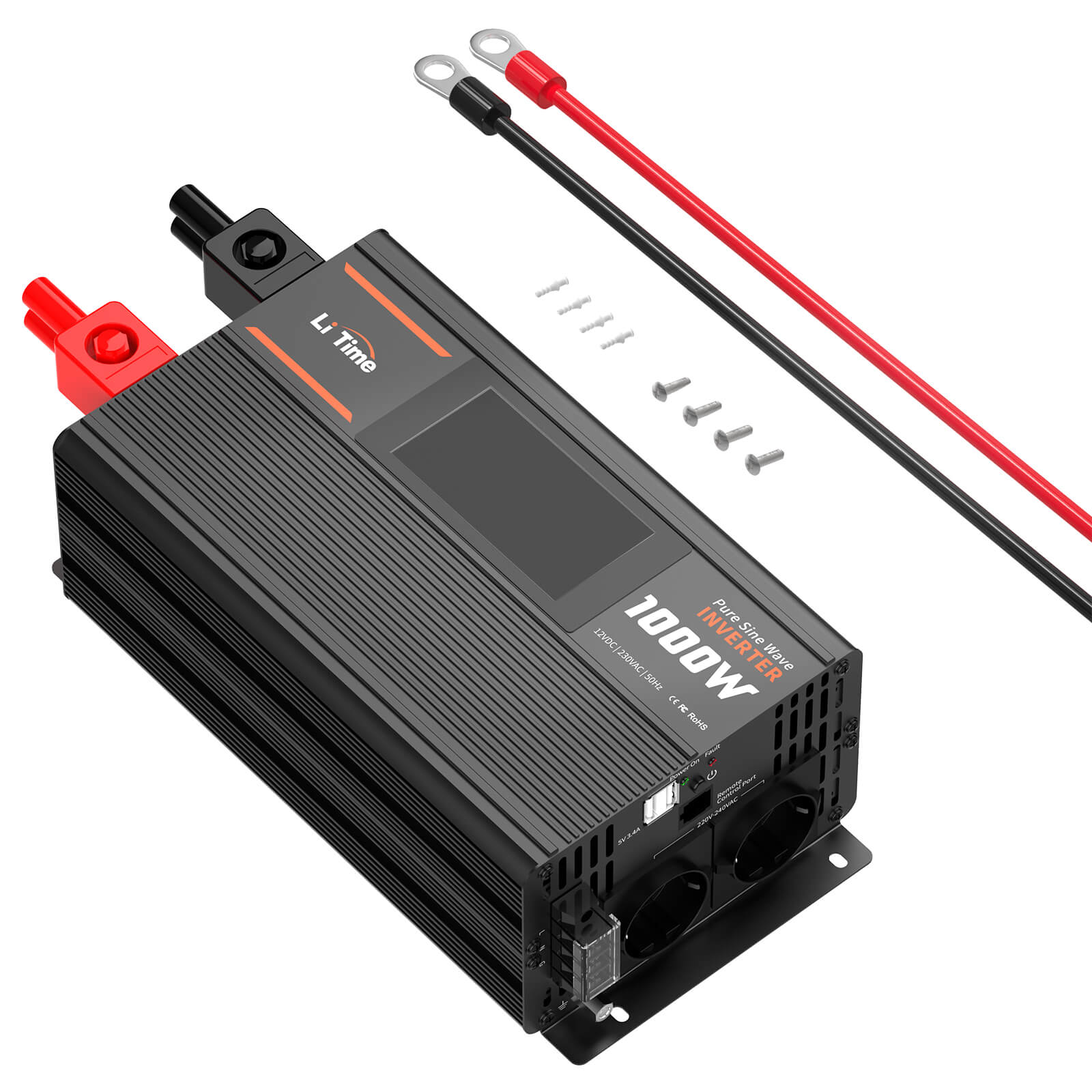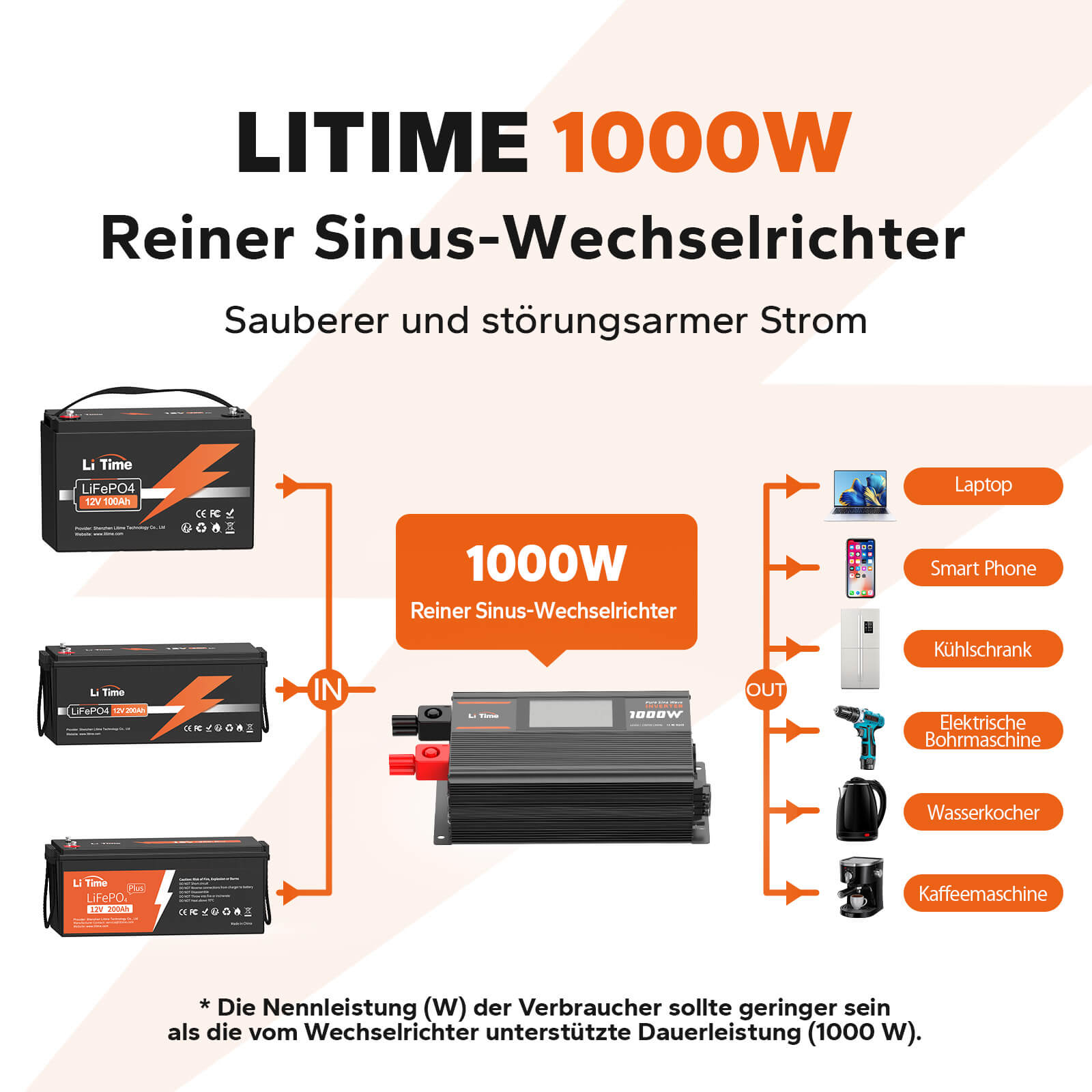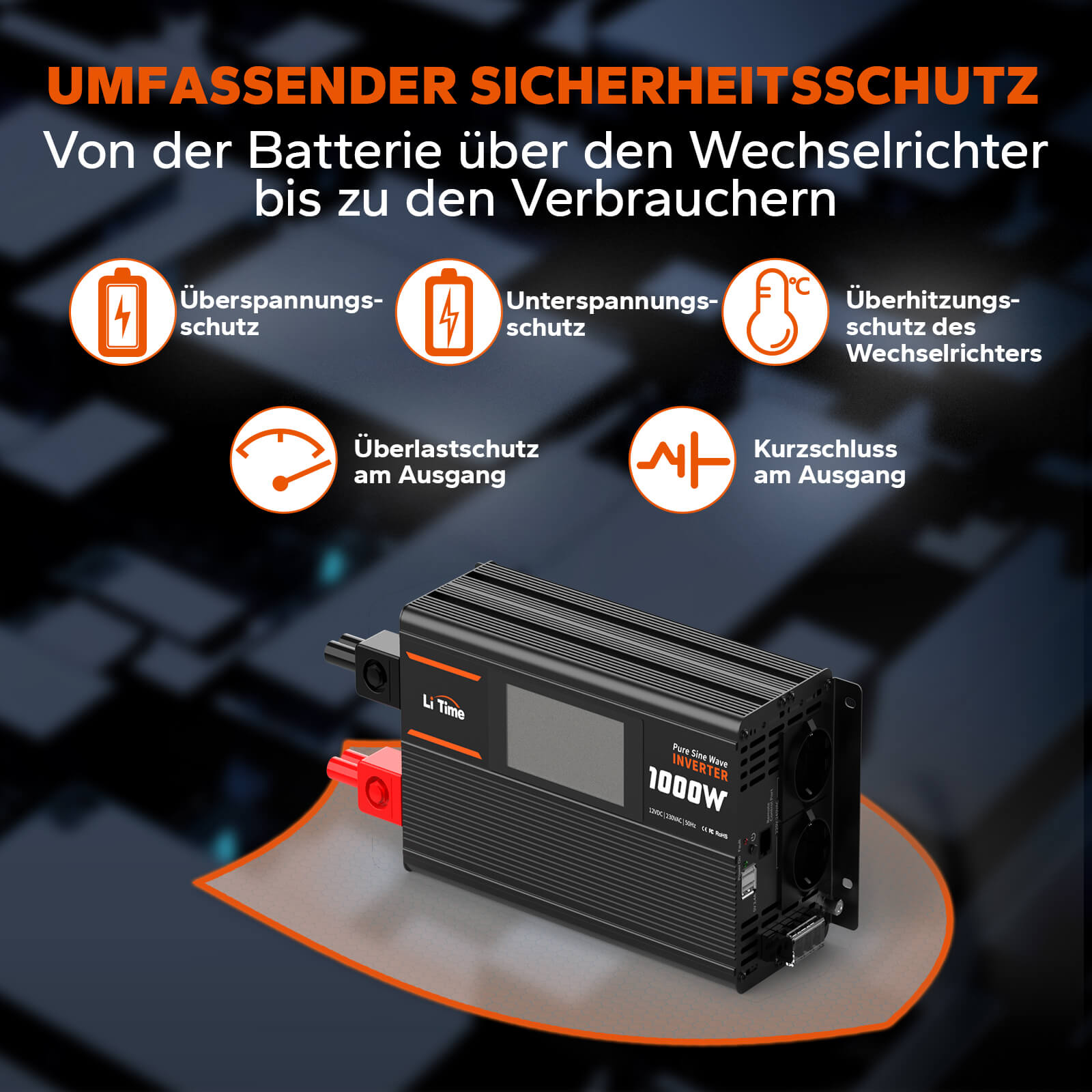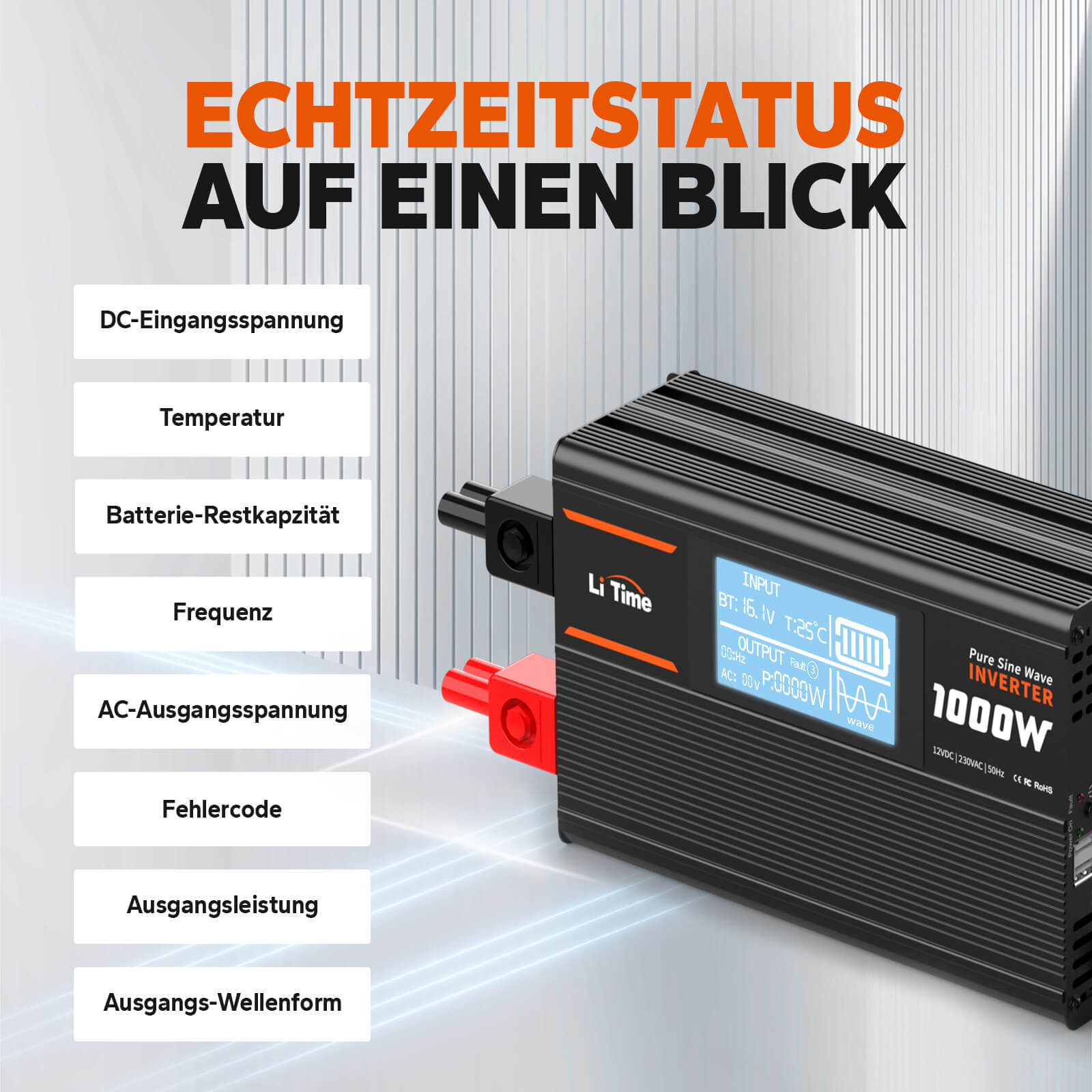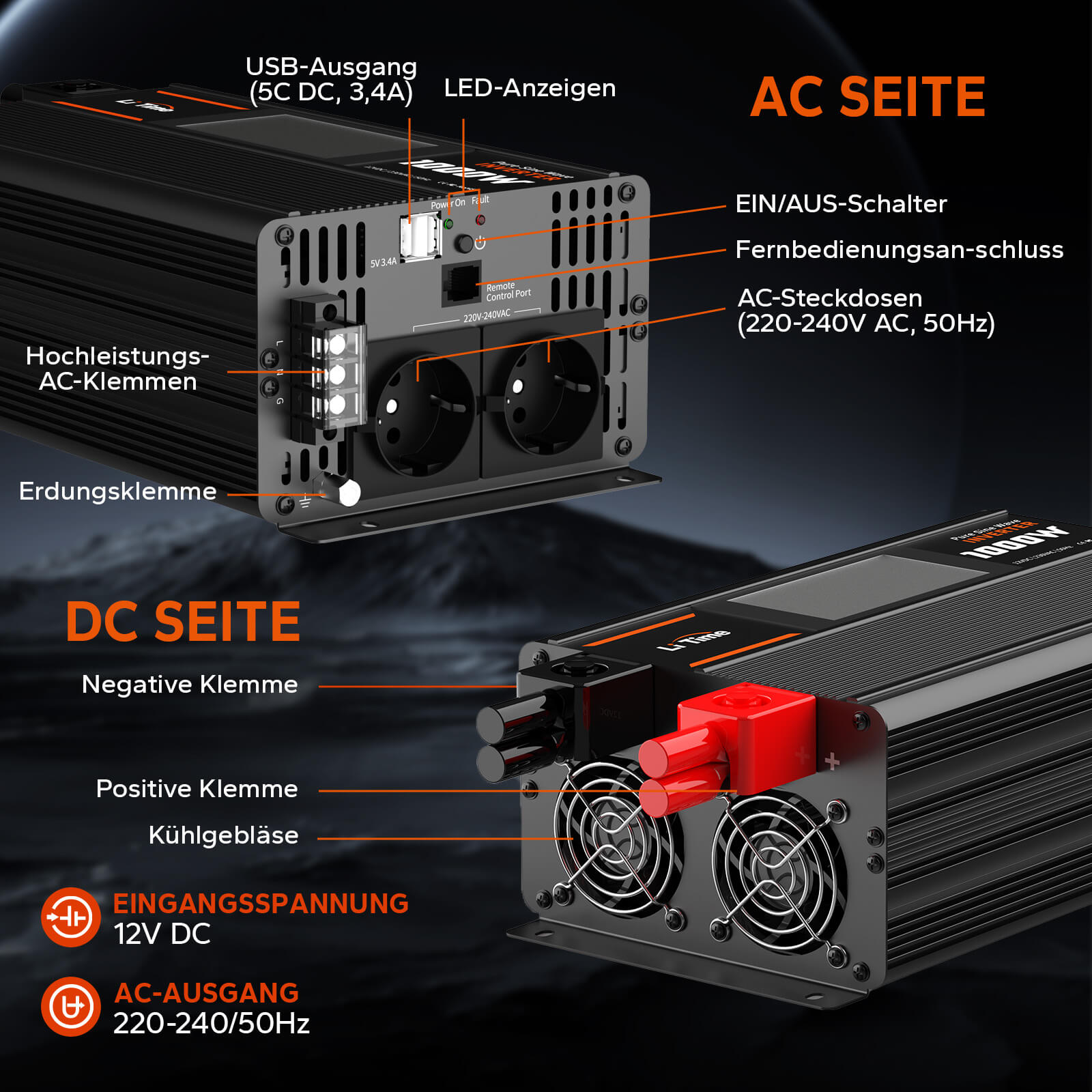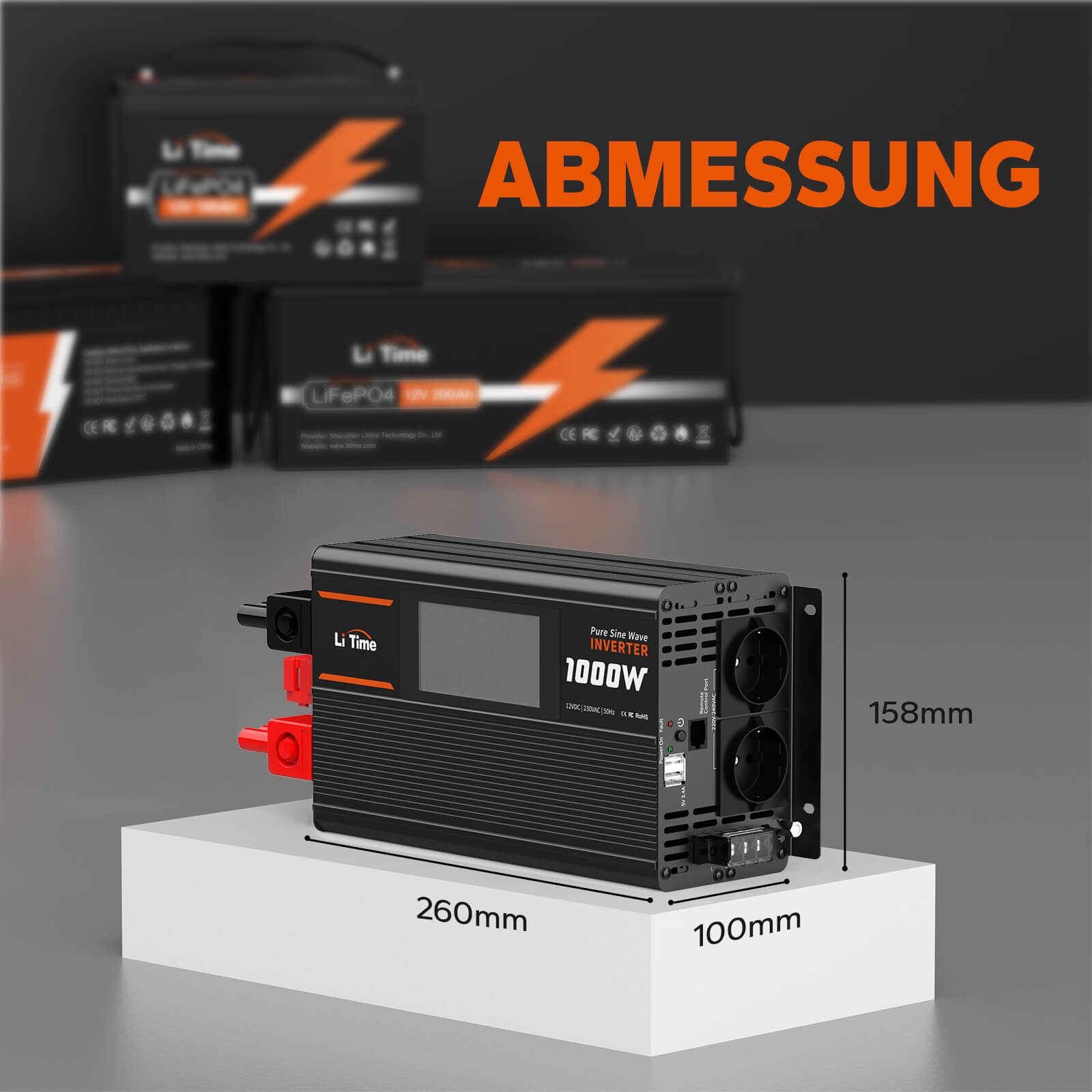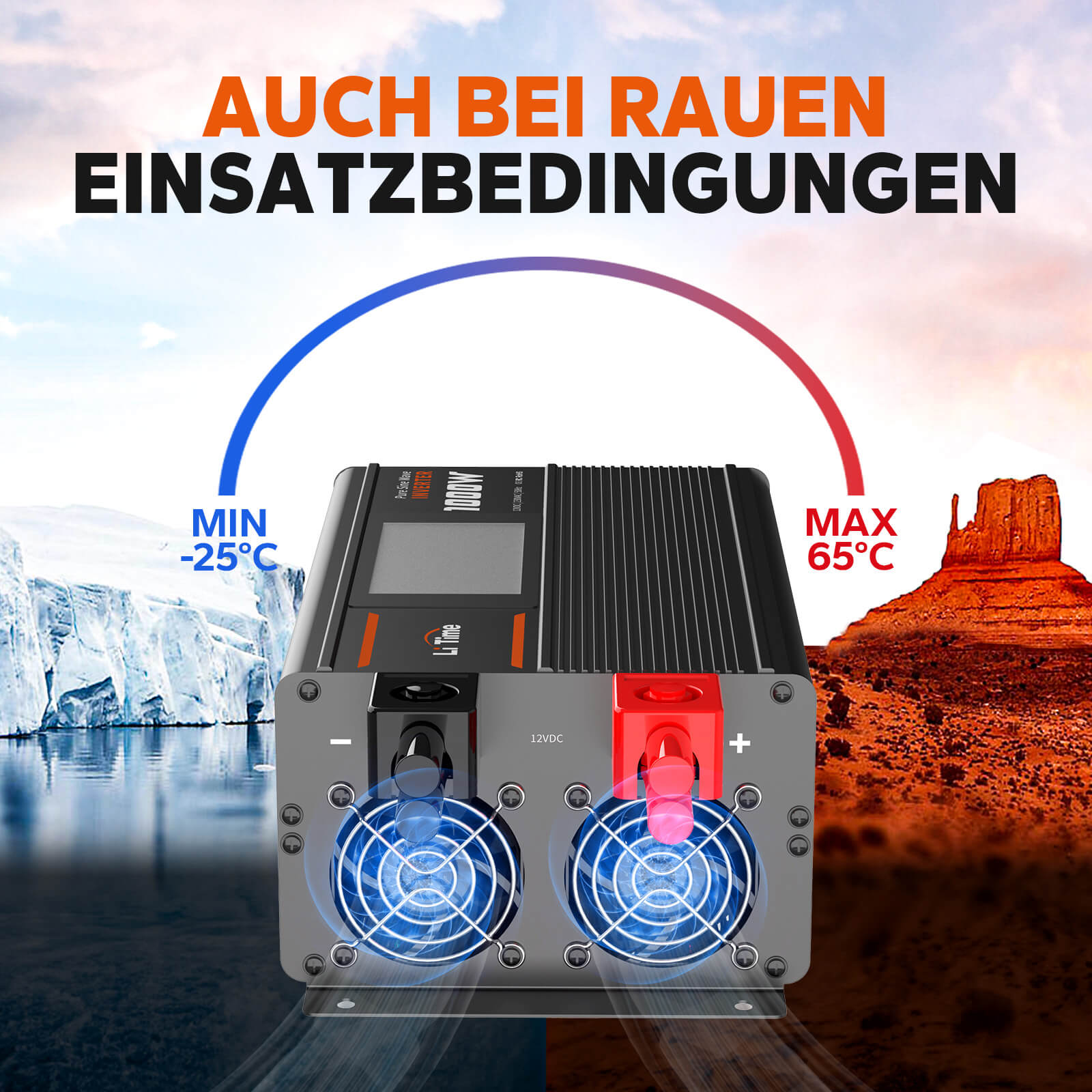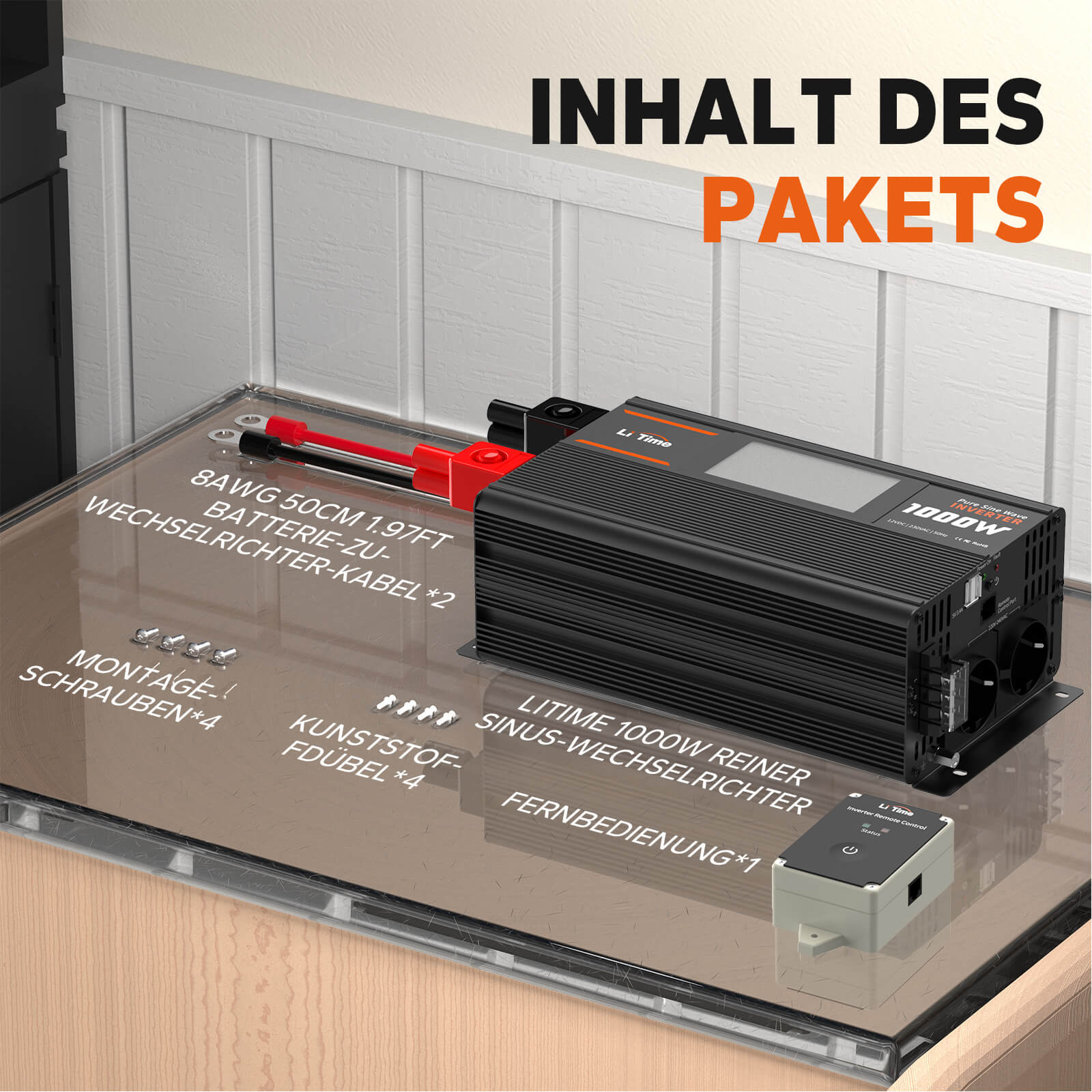 LiTime 1000W Reiner Sinsuswellen Wechselrichter 12VDC zu 230VAC Konverter
Please hurry up! Only 10 left in stock
Free Shipping
Free standard shipping on all orders
Estimated to be delivered within 2-7 business days.
5 Year Warranty
Backed up by technical support within 24hrs.
Free Returns
30 Days Hassle Free Returns
SPECS
BASIC
Kontinuierliche Leistung:
1000W
Spitzenstoßleistung:
2000W
Eingangsspannungsbereich (VDC):
10,5V-16,0V DC
SCHUTZ
Niederspannung:
10,5土0,5V DC
Überspannung:
16,0±0,5V DC
ANDERE
Betriebstemperatur:
-25°C bis 65°C
Abmessungen (L*B*H):
260 mm * 158 mm* 100 mm
REVIEWS
LiTime 1000W Reiner Sinsuswellen Wechselrichter 12VDC zu 230VAC Konverter
Sehr Gut !
Profi Wechselrichter. Reiner Sinus und professional display, Alles Top!