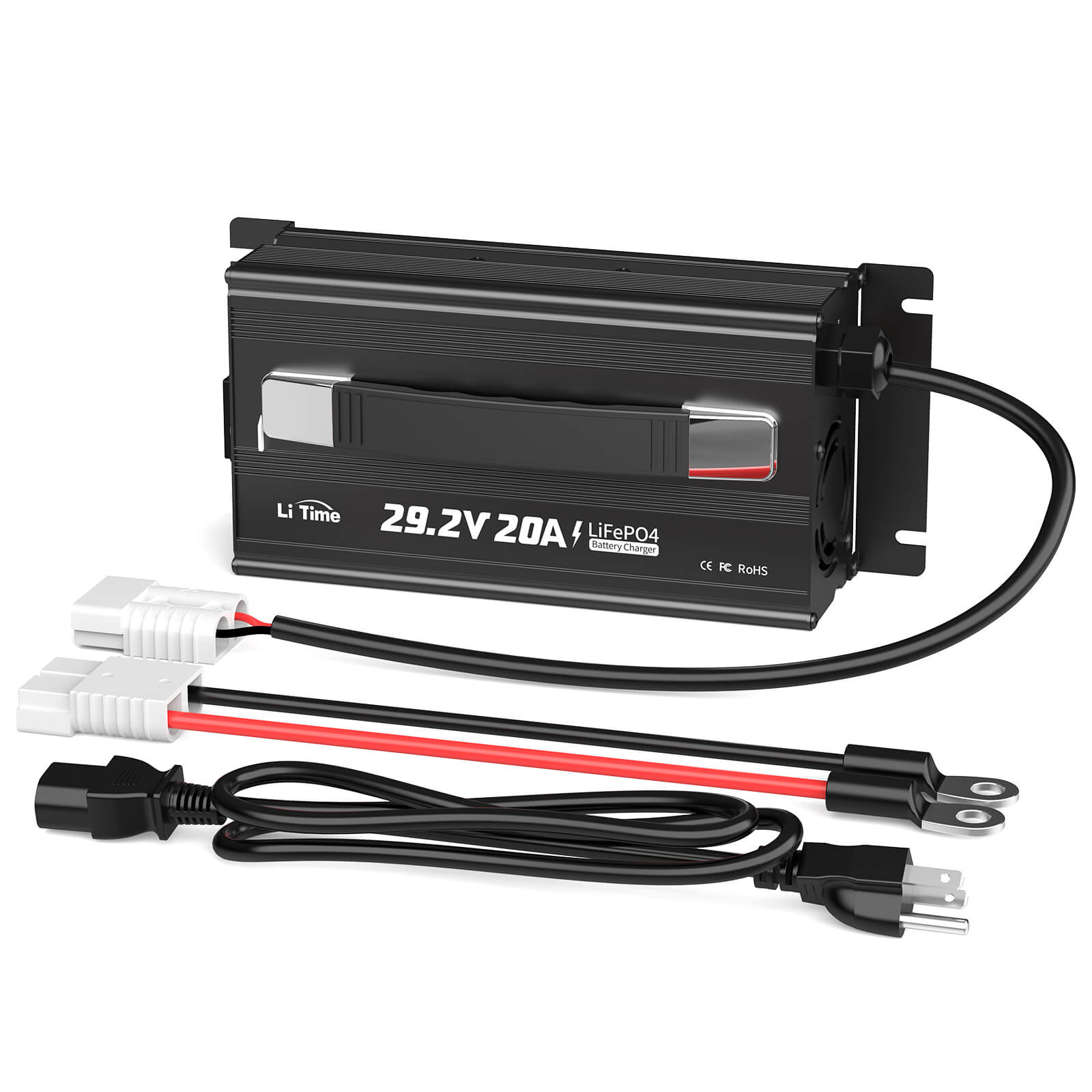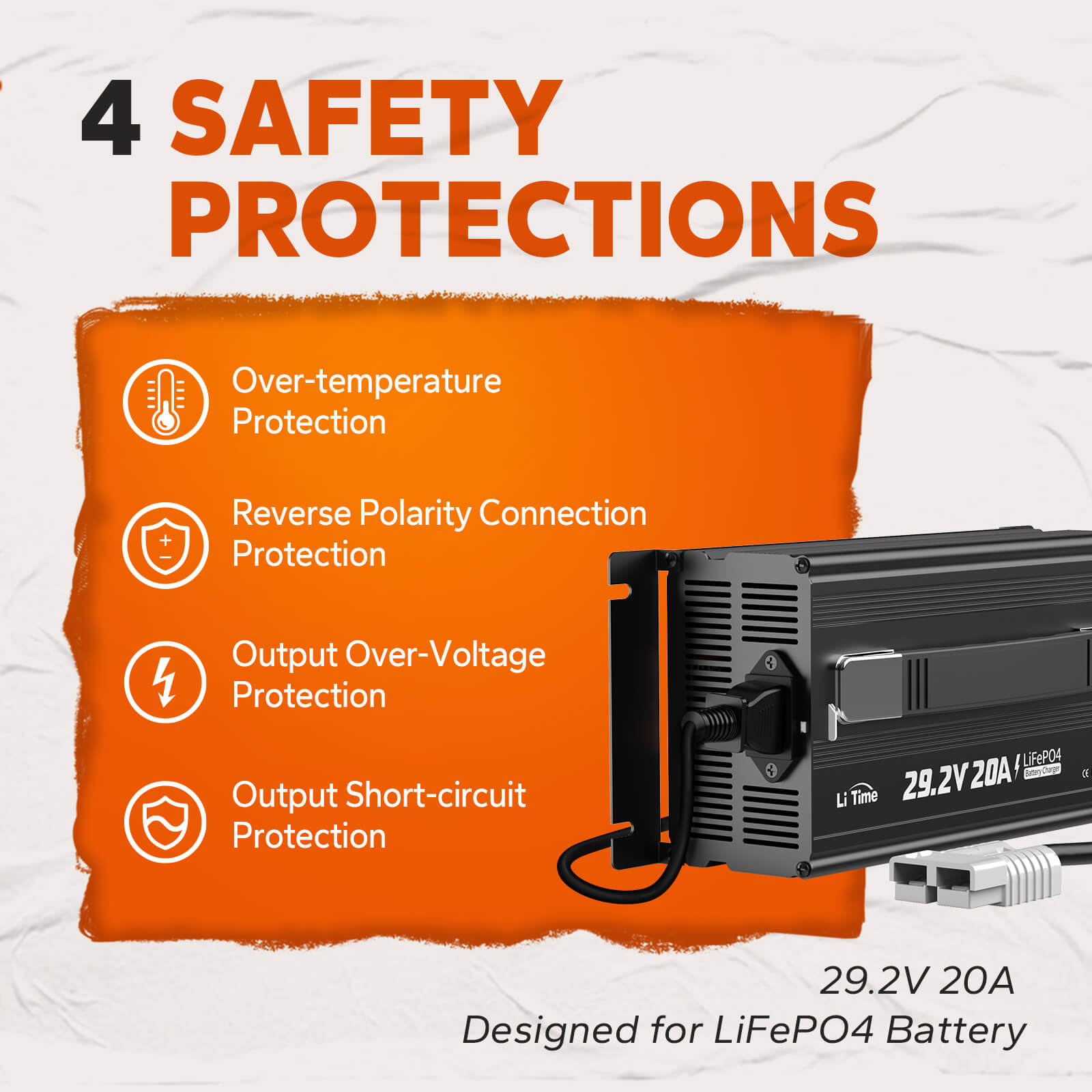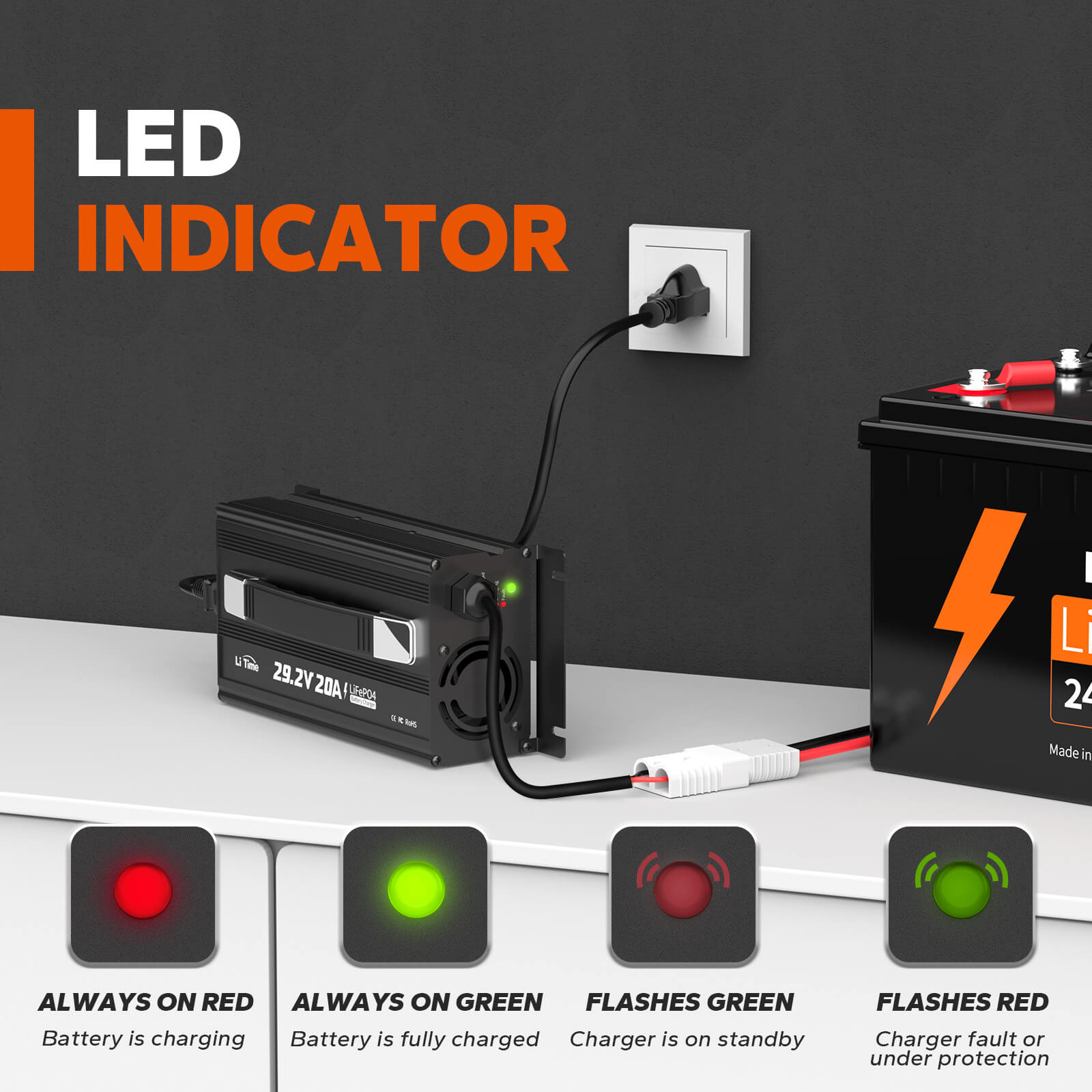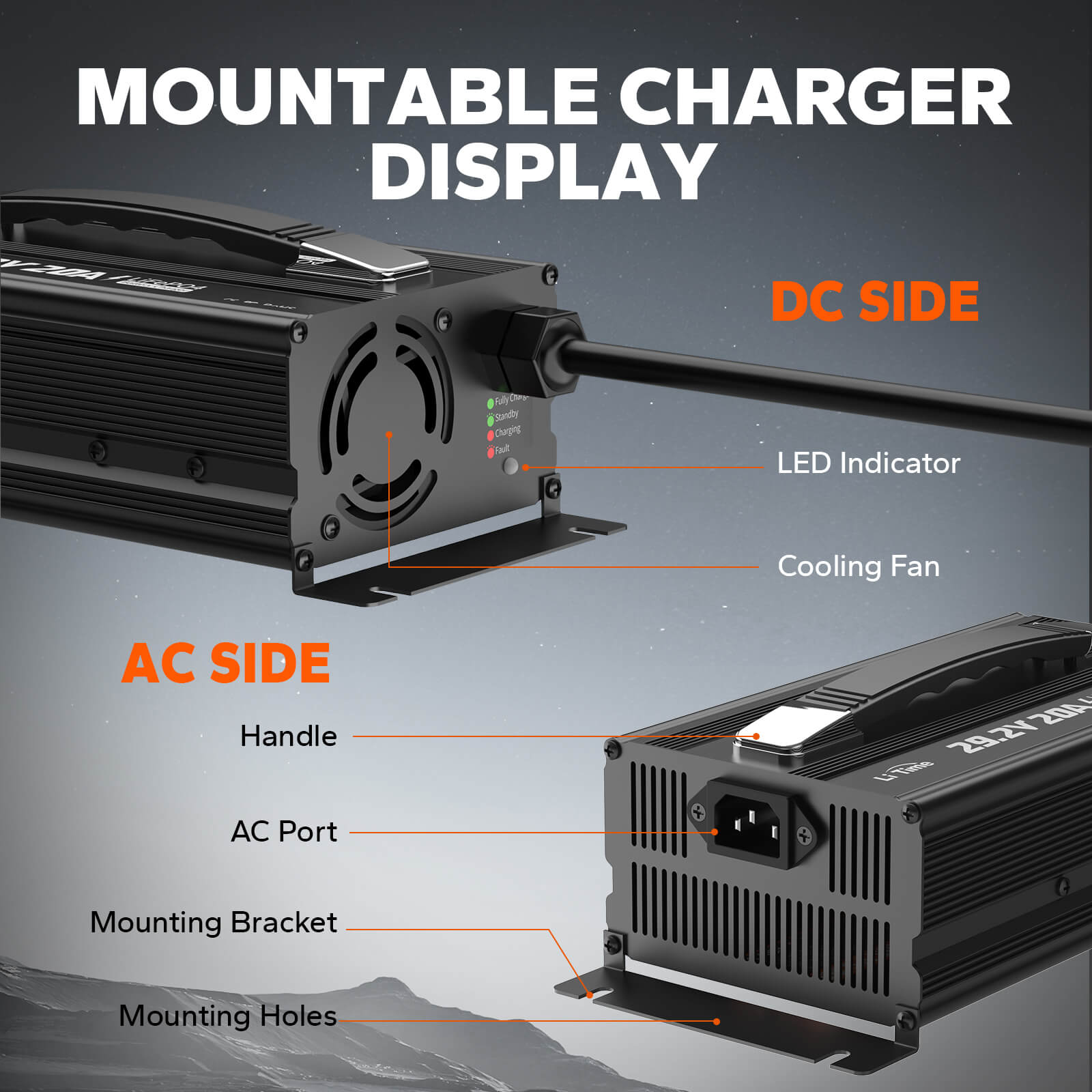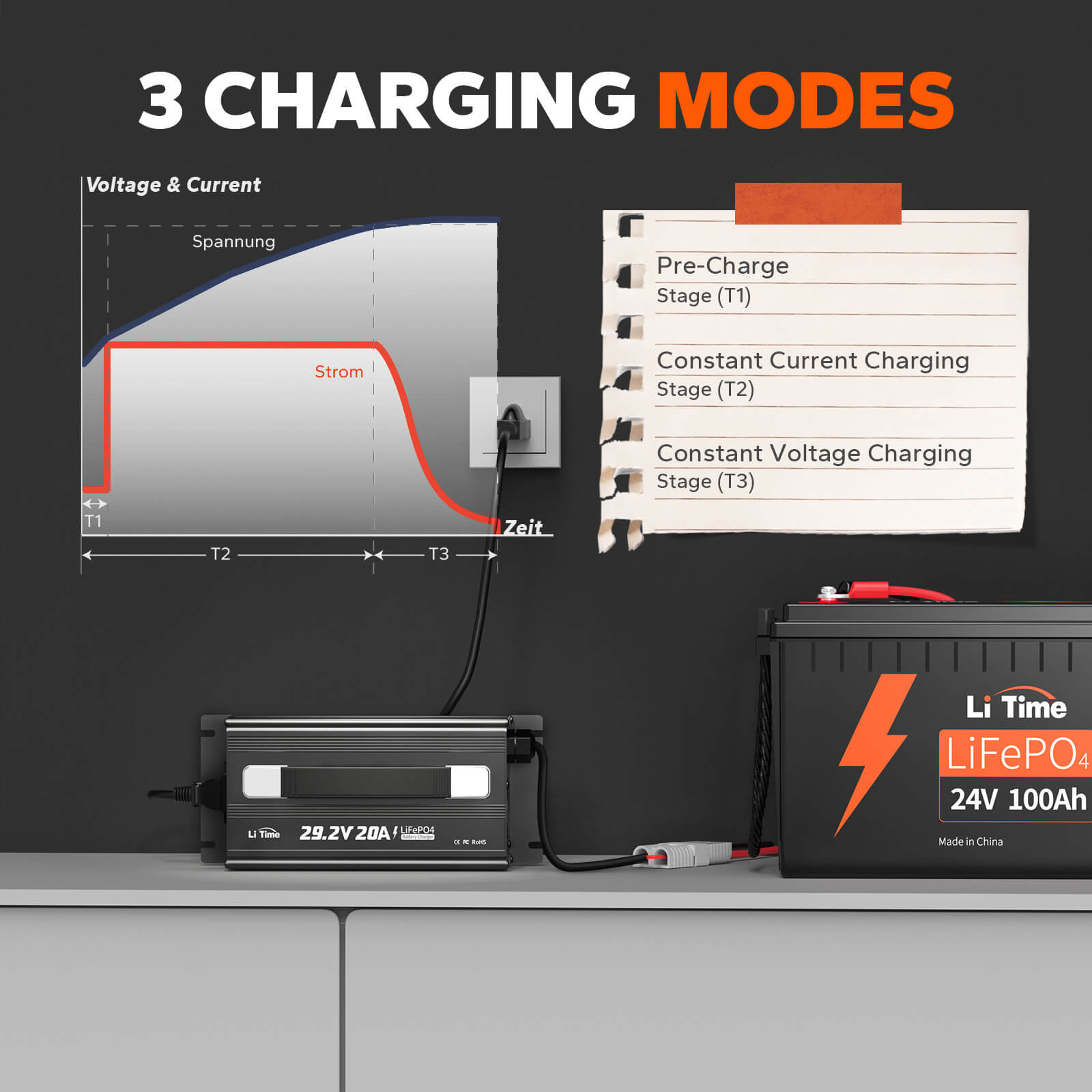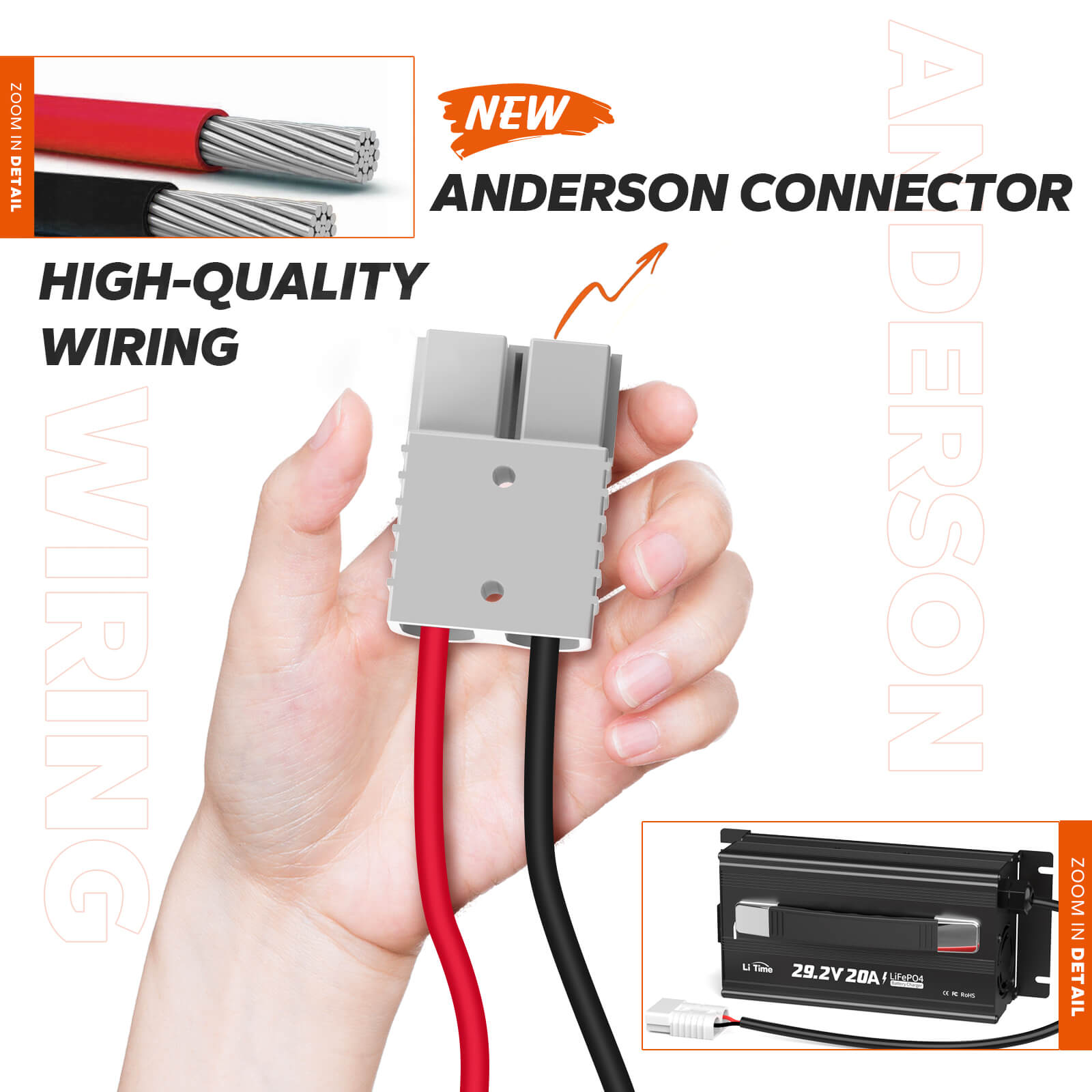 LiTime 29.2V 20A lithium battery charger for 24V LiFePO4 lithium battery
Please hurry up! Only 9 left in stock
Free Shipping
Free standard shipping on all orders
Estimated to be delivered within 2-7 business days.
5 Year Warranty
Backed up by technical support within 24hrs.
Free Returns
30 Days Hassle Free Returns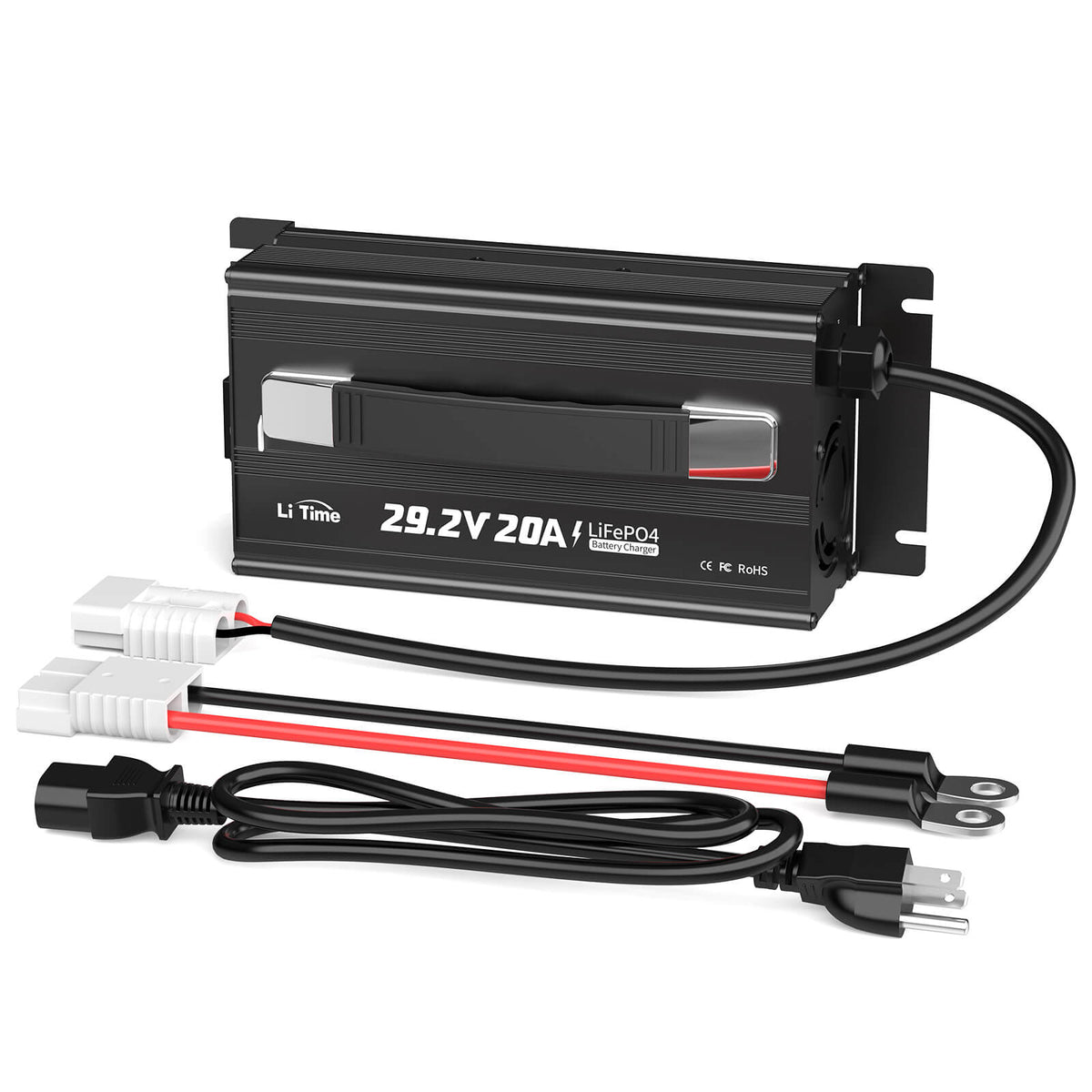 LiTime 29.2V 20A lithium battery charger for 24V LiFePO4 lithium battery
Batterieladegerät
Bestellung und Lieferung fuktionierten super. Das Batterieladegerät ist einfach zu bedienen (Klemmen anlegen und Gerät anstecken). Der Ladevorgang erfolgt automatisch. Die Lüfter des Batterieladegerätes sind etwas laut und im gesamten Raum zu hören. Sonst alles super!
tut was es soll, aber echt zu laut
Positiv:
Funktioniert einwandfrei so wie ich es wollte. Anstecken und fertig, ich muss mich um nichts kümmern. Ich habe mich dafür entschieden, da es das passende Ladegerät zum Akku ist und damit die Langlebigkeit und Sicherheit natürlich maximiert ist.
Negativ:
Ganz klar die Lautstärke. Obwohl das Ladegerät (und die Akkus) im Heizungskeller stehen, höre ich es auch noch im Flur und sogar im ersten Stock leise und das obwohl ich schon die Tür gedämmt habe.
Da müsst ihr noch mal nacharbeiten, wie wäre es mit einem dyn. temeraturgesteuerten Lüfter statt immer volle Pulle? Oder vielleicht ein anderes Design, das mehr passive Kühlung und einen größeren langsameren Lüfter erlaubt? Vielleicht als alternativgerät, für Leute wo der Platz nicht so die Rolle spielt sondern die Lautstärke? Für einen Wohnwagen etc. wäre das ungeeignet.
Bitte als konstruktive Kritik ansehen.
Gutes Gerät leider etwas laut
Ladegerät wurde schnell geliefert. Ich habe es erst 2x benutzt, leider ist es etwas laut weil der Lüfter dauernd mitläuft. Da ich es in der Werkstatt nutze stört mich das nicht besonders.
LiTime battery charger 29.2V